KINK Online
Our all-male KINK event is back in virtual form!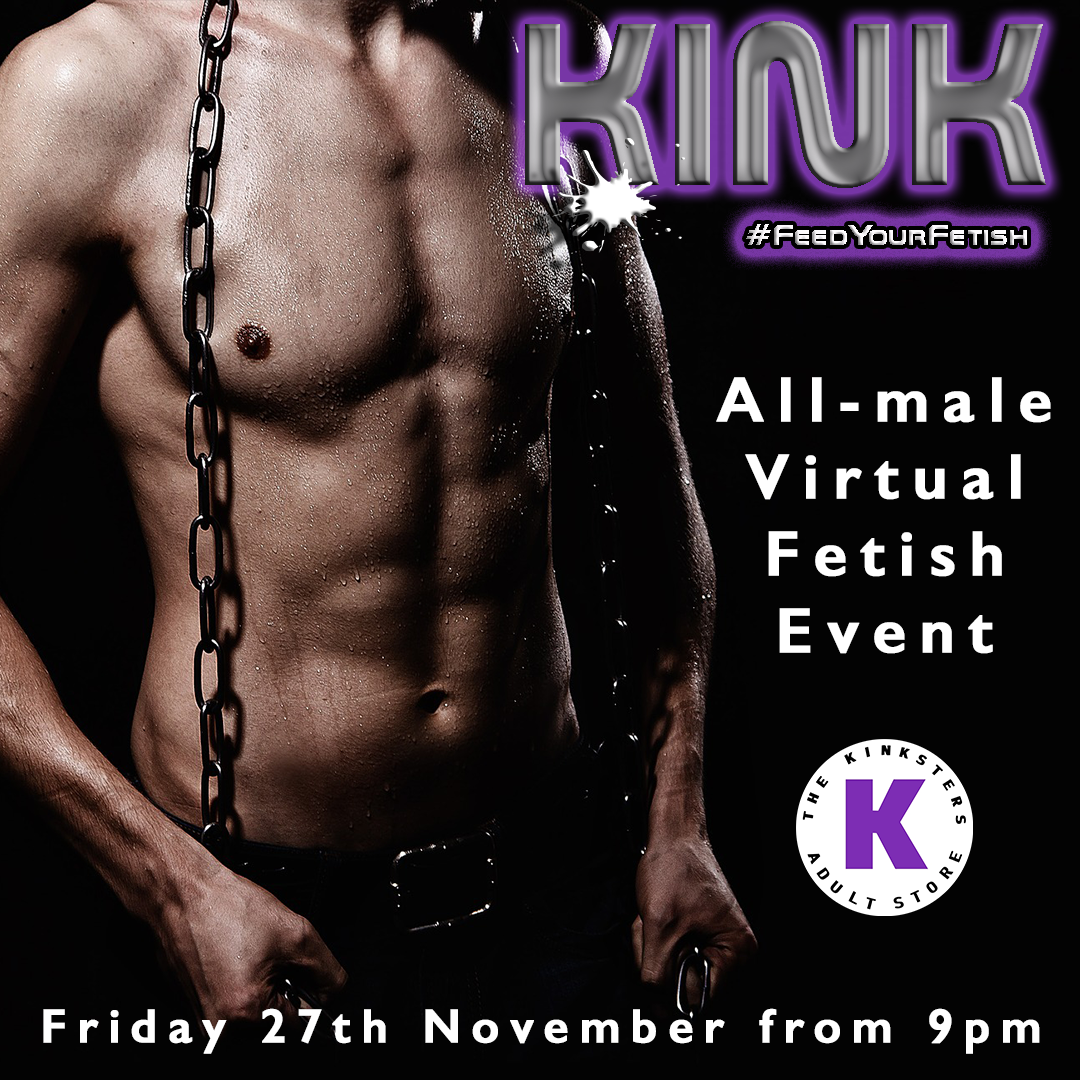 When?
Friday 27th November 2020 from 9pm.
Where?
How much?
Event ticket - £10
Please note that you will need a Virtual Swingin membership to access the event. This costs £5.99 per month or works out cheaper if you take out longer memberships, and this membership comes with a variety of perks such as member profiles, video calls and access to other events.

If you are new to Virtual Swingin, the total cost of the event will be £15.99 (£10 for the event ticket and £5.99 for a one month membership).
ALL PROFIT MADE FROM THE EVENT WILL BE DONATED TO TOWNHOUSE (the venue that we usually use) DUE TO THEM BEING CLOSED BECAUSE OF COVID.
Support Townhouse by coming along to KINK Online!

BONUS PERK - If you are looking to purchase gear from our online store during the event (instead of visiting our pop up shop), come and see us virtually on the night and ask for a discount code to cover the cost of your one month membership (£5.99) when you spend over £50 on www.thekinksters.com.

So, if you want to buy some fetish gear from us online during the event (over £50) and also come along to the event, chat with us on the night and we will take the single month membership cost off your order value!
What will happen?
We'll have virtual playrooms, lounges and spaces for you to chat, video call, play and show off your kinky skills on webcam!
More will be revealed closer to the event...
If you'd be interested in showing off your skills or running a workshop, please get in touch here.
So sign up to Virtual Swingin, book your tickets, create your profile and get ready for a lot of kinky fun!
We can't wait to see you there!