Kink Club Night - The Wedding One - Advanced Ticket Friday 28th September 2018
Code:

K502-01

Weight:

THE WEDDING SPECIAL
Come along and celebrate Danny and Dave's wedding just days after they return from their honeymoon.
A free drink is included in all advanced tickets and of course there will be cake and nibbles as well as all the usual kinky naughtiness.
Please note we have moved to guest lists and no physical tickets.
Adavance tickets now available buying direct here.. no more invoices.

You can also still pay on the door without booking an advanced ticket.
Remember to bring along your ID
***VOTED BEST KINK EVENT BY THE MEMBERS OF SLAVEBOYS.COM***
Friday 29th June 2018
7.45pm VIP Entry
8.00pm - 8.30pm newbies and nervous peeps welcome gathering and club tour Select Option Below.
8.30pm - 3:00am
NOTE: People that have been before will not be allowed in until 8.30pm unless they hold a VIP Ticket
LIMITED TICKETS! DON'T MISS OUT!
All Advance tickets come with 1 month's free membership to Slaveboys.com for existing Premium Members This offer is exclusive to advance tickets, and is not available on the door!
Advanced ticket go off sale 1 week prior to the event. Tickets after this can only be bought on the door. Please note the door price for tickets is £15.00
KINK is the North West's kinkiest all-male night out! Gear up for some intense action! Our venue is one of the best play spaces in the country! This is not a typical fetish night out! Spread over three floors, you'll be in heaven (or hell!) at KINK!
It's within easy reach of Liverpool, Manchester and North Wales, is accessible by train, bus and car, and has a large car park to the side of the venue.

Featuring:
An authentic underground dungeon, complete with stretching rack, inversion table, spanking bench and isolation cage.
3 underground prisoner cells, perfect for storing your slave.
A dancefloor and fully licensed bar.
A Jacuzzi, Sauna and Shower area
Private outside patio area (smoking zone).
Changing room and storage lockers.
Voyeur Zone
Orgy Room
Puppy Zone
2 Large dungeon playrooms featuring a sling frame & harness, bondage table, leather suspension strap cage and shackles (plus lots more!).
Various smaller playrooms and beds.
Toilets on every floor.
Large carpark

DON'T FORGET TO BOOK YOUR ACCOMMODATION!
Limited accommodation is available at the venue. There are also other reasonably priced hotels locally (see below). Accommodation includes 'Tea n Toast' breakfast and must be vacated by 11am.
Showers and toilets are available on every floor. See below for more info.
You may purchase tickets in the following ways:
A group order (eg 5 tickets) with one name on. In this case, the whole group must arrive at the same time, and ID must be shown by all guests upon arrival.
Single tickets, which will have each person's own name on their ticket. ID must be shown by all guests upon arrival.
We reserve the right to refuse entry without valid ID (Driving license, Passport, and most other photographic ID) (Please contact us for more info).
All advance tickets come with 1 month's free membership to Slaveboys.com, which will be sorted upon arrival. To claim this, you will need to either provide us with your Slaveboys.com username upon arrival, or create a free account and notify us via email within 7 days after the event. All usernames will be given to Slaveboys.com and premium membership will be activated as soon as possible.
Please note: Named tickets are non-transferable and non-refundable.
For more information, please visit KINK website - www.kink-club.co.uk
Estimated Shipping
starts at
£2.99
starts at
£4.99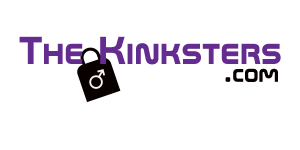 What Can I Do?
At KINK, you can meet new guys, socialise, play and get kinky! You can have a drink, dance the night away on the dance floor, or get down to some serious kinky play!
We welcome all Masters, Slaves, Pups, Handlers, Subs, Doms, Switches, Tops and Bottoms, so whether you come with friends or alone, you're sure to find a play partner!
The venue has a great license allowing guests to have sex anywhere in the venue. You can play down in the dungeon, in the corridors, or even on the stairs!
All we ask is that you be mindful of others while playing, and use care, courtesy and common sense.
Condoms and lube are available free of charge behind the bar, courtesy of the Terrence Higgins Trust.
What Should I Wear?
Get in gear! You can wear anything kinky!
From rubber and leather, to lycra, sports gear, uniforms, pup gear or even just a jockstrap.
Feeling particularly daring? Go nude! As long as you're there for lots of kink, we're open to everything!
Can I Bring My Own Gear?
Yes, of course! We welcome and encourage you to bring along your own restraints, gear and equipment. Although there is a lot of equipment already at the venue, we find that a lot of guys like to bring along their own "kit", such as restraints, whips, hoods and other menacing devices to keep their slave under control!
We just ask that you keep your own gear with you, or in your locker when not being used. We can't accept responsibility for damage or loss of, or injury to anyone, from kit that you bring along.
I'm Nervous...
Nervous? There's no need to be!
Come along half an hour earlier to meet other new guys and have a tour of the venue, socialise in the bar with the event team in the bar before it all gets going! Arrive for 8.00pm. This is strictly for New People Only and those that have been before will not be admitted until 8.30pm.
Can I Stop Over?
YES! We offer a range of different options to stay over at the club. You can choose from a private double room, a bed in a shared room, or even stop over in a prisoner cell! (Just don't expect any creature comforts!) See Accommodation below.
Can I Take Pictures?
Unfortunately, we cannot allow guests to take any pictures using a camera or their phone. This is to protect the identity of fellow kinksters, and to keep what is done inside the club, inside the club.
We will have a designated photographer around the venue, so if you wish to have pictures taken, please speak to them. They will always ask permission of anyone who features in pictures, and guests may refuse pictures if they wish.
PHONES ARE ONLY ALLOWED TO BE USED IN THE LOCKER ROOM.
How do I get there?
The venue is in a really great location. It's right between Green Lane and Rock Ferry Railway Stations (Merseyrail), and is just a 5 minute drive from the centre of Liverpool!
It's also really easy to get to from Manchester (Trains to Liverpool run every few minutes, and then just a quick swap onto the Chester or Ellesmere Port trains!).
It's even reachable from Wrexham and North Wales by train, bus or car! There is a large carpark to the side of the venue.
The venue address is
9 Union Street,
Tranmere, Wirral,
CH42 3TL
The Bar
You will need a locker key when you arrive, which is a £5 deposit. This also acts as a bar tab number, and your tab is settled at the end of the night.
As well as Spirits, Shots, Beer and Wine, a selection of Soft Drinks and Juices are available, all of which are very reasonably priced!
Tea, Coffee and Snacks are also available, again, all at great prices.

Using the Jacuzzi area
Using the Jacuzzi, Sauna and Showers can be a lot of fun! All we ask is that you do not have sex in the jacuzzi.
If you require a towel, please ask at reception. Your first towel is free, and if you need any additional towels, these are available for a £1 laundry fee per towel.
DON'T FORGET TO BOOK YOUR ACCOMMODATION!
Limited accommoation is available at the venue. There are also other reasonably priced hotels locally (see below). Accommodation includes 'Tea n Toast' breakfast and must be vacated by 11am.
Showers and toilets are available on every floor.
Venue Accommodation Types & Costs:
Dormitory / massive bed share £15 per person
Private Double Rooms £30 per room with up to 2 people staying.
Dungeon Cell £50 per cell with up to 2 people sharing. (Please note this is a prisoner cell, don't expect much comfort!)
Please be aware that by booking accommodation here, confirmation will be sent as rooms / beds and dungeons are allocated on a first come first served basis. In the event that all rooms are full at the time of your booking, a full refund will be issued within 24hrs.
Other Hotels
https://www.village-hotels.co.uk/hotels/wirral/
http://www.travelodge.co.uk/hotels/417/Bromborough-hotel?utm_source=google&utm_medium=maps&utm_campaign=Bromborough
http://www.premierinn.com/gb/en/hotels/england/merseyside/birkenhead/birkenhead-town-centre.html?cid=GLBC_BIRHEA
http://www.leverhulmehotel.co.uk/
http://www.premierinn.com/en/hotel/WIRROY/wirral-bromborough?cmp=GLBC
http://www.flaminggrillpubs.com/pub/bridge-inn--hotel-port-sunlight/m6651/hotel/
Rules & Etiquette
For rules and etiquette on KINK, please click here:
http://thekinksters.co.uk/page/18/kink.html