Tail Stopper (L) Plus Butt Hole Plug (L) Package
Code:

OX0202

Weight:
OXBALLS, have a number of fillable, fuckable ass stuffers that just beg to be overflowed with piss, lube, cum and whatever the fuck your twisted mind can think of... We have paired the Butt Hole Fuck Plug with The Tail Stopper.
The only problem is, once you get that ass nice n' juicy there's no way to keep it all from drippin' out…until now...
The new silicone TAIL STOPPER (L) is designed specifically to fit OXBALLS Butt Hole Fuck Plug (L) and to keep your messy pup-pucker plugged n' filled tight.
Now, there's no need to decide between being gaped wide open or stuffed with your favorite puppy tail buttplug.
Best of all, your handler has easy access to your hungry hole…just pull out the rubbery tail and you're ready to fuck and fill him up til he's howlin' for more.
ube safe: waterbased (recommended), oil based, water/silicone hybrid, silicone. Cleaning: detergent and hot water, dishwasher, or soak in a diluted bleach/water solution.
Stats (Approximate):
Tail Stopper (L)
Total Length: 16"/ 40.64 cm
Stopper Plug Circumference: 5.5"/ 13.97 cm
Weight: 12.9 oz
Butt Hole Plug
LARGE
Total Length: 5.5"
Usable Length: 4.3/4"
Smallest Usable Circumference: 6.1/4"
Largest Usable Circumference: 9.5"
Inside Diameter: 1.5"
Weight: 11.7oz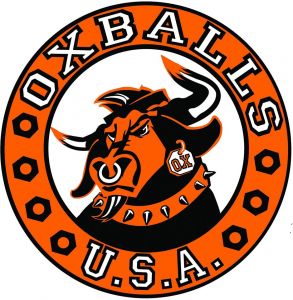 Place an order for £35.00 or more to get
FREE STANDARD UK DELIVERY! (Excludes sale items)