Code:

B564

Weight:
Full Rubber Tracksuit
Zipped Jacket
Includes hood on Jacket
Rubber Joggers
Elasticated Waist
Elasticated wrists and ankles
Combine with your own socks and hi-tops for an even sexier look!
Made form 0.38mm rubber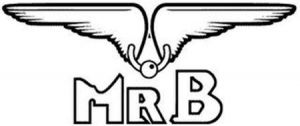 Place an order for £35.00 or more to get
FREE STANDARD UK DELIVERY! (Excludes sale items)
Detailed description
Calling all sports gear heads! This one's for you!

This Rubber Tracksuit is exactly that! A full tracksuit made from rubber!

Featuring a zipped hooded jacket and rubber joggers, this suit is ready to get you working up a sweat, whatever you wear it for!

Whether it be for clubbing, in the bedroom or just lounging around in, this Rubber Tracksuit looks authentic with it's elasticated wrists, waist and ankles.
Combine it with your own sports gear for an even sexier look!
Add your favourite Hi-Tops, sports socks and t-shirt, and you're ready to go!
Made from 0.38mm rubber.