MOI Chain Reaction Restraints Set
Code:

DU102

Weight:
5 Piece Restraint set
Keep them under control
Make them vulnerable and get them feeling submissive
Adjustable cuffs
Set includes 2 wrist cuffs, 2 ankle cuffs and a collar
Wrist cuff length - 25cm
Ankle cuff length - 30cm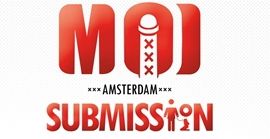 Place an order for £35.00 or more to get
FREE STANDARD UK DELIVERY! (Excludes sale items)
Detailed description
Play the game you love the most and enhance your experience with the "Submission" line of products from MOI:
All the tools you need to go all out, become the ultimate submissive or most brutal dominant, and fulfill your wildest fantasies!
Strap, slap, gag or restraint your partner or anyone who's begging for it...
Restraints - 30% PVC, 70% PU
Metal - 100% Iron with Chrome-Plating