Code:

PH048-XS

Weight:
High quality, real leather Strait Jacket
Fully lined inside with leather
Handmade
Features D-Rings and fastners with full length metal zip
Fully adjustable
Double stitched seams
Strong and durable
3 body straps across the rear of the Strait Jacket
Secure and effective
Available in 5 sizes
Estimated Shipping
starts at
£12.60
starts at
£4.99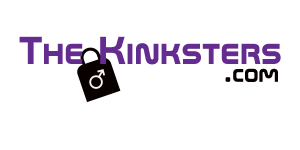 This Playharda.UK Strait Jacket is available in black leather and is fully leather lined inside.
This fantastic Strait Jacket is completely handmade from premium quality leather.
Featuring high quality steel D-rings and fasteners with a full length metal zip, your slave won't be able to do anything while wearing the Strait Jacket.
Fully adjustable, with double stitched seams, it's a strong and durable piece of kit.
All straps are secured with high quality steel rivets and quality steel buckles.
There are side loops for the sleeves and also a neck strap with integral D-ring.
With three body straps across the back, a full length strap from neck to waist, and two groin straps, to prevent the jacket from being removed over the head, you can rest easy knowing that your slave cannot break free. The exterior of the jacket is made from supple high quality leather.
Please take the time to measure yourself accurately before ordering to avoid any disappointments.

Available in sizes:

XS 34"-36" Chest (Please Note - This size is made to order - allow 28 days for delivery)
S 37" - 39" Chest
M 40"-42" Chest
L 43"-45" Chest
XL 46"-48" Chest (Please Note - This size is made to order - allow 28 days for delivery)