Premium quality, thick leather
Can carry up to 250lbs
Rivited and stitched design for durability
Perfect for sex, fisting or playing with toys!
Can be used with the PlayHarda.UK Heavy Duty Sling Frame
Can also be suspended from the ceiling
Includes two foot stirrups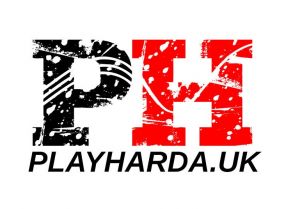 Place an order for £35.00 or more to get FREE UK DELIVERY! (Excludes sale items)
Playharda.UK are excited to bring you our latest top quality leather sling, made from premium grade, thick leather with 2-ply support straps.
Hand made by skilled craftsmen who ensure the highest of quality and able to carry weight of up to 250lbs, it is made from quality leather and riveted together with nickel plated rivets and then stitched for additional strength.
A fantastic design with great functionality. You can use this swing with the PlayHarda.UK Heavy Duty Sling Frame (please select the 6 point option) or easily & quickly suspend it from your ceiling or roof joists to make a very exciting addition to your playroom!
Includes two foot stirrups.
Please select chain and clips if required