The Ball Flask / Crusher XTRA Heavy - Stainless Steel
Code:

K234

Weight:
The Ball Flask / Crusher XTRA Heavy weighs in at an impressive 1.9KG which he is really gonna know about swinging from his nuts. The crusher element allows his balls to be squeezed until he squirms and begs. With the additional plate, you can enclose the balls and add even more weight by attaching something heavy to the handy loop.
So versatile, Enclose his balls and prevent him from having those reassuring fondles, stretch them, crush them.... He will be begging to get access to them again!
The Ball ring has an internal diameter of 35mm and is aproxx 15mm high.
The Flask has a internal diameter of aproxx 57mm and is 65mm high.
This is one serious bit of kit, that is a must in your toy box.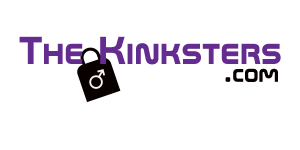 Place an order for £35.00 or more to get
FREE STANDARD UK DELIVERY! (Excludes sale items)