Spare Liner for Venus 2000 Receiver REPLACEMNENT OPTION ** PLEASE READ BELOW **
Code:

S104

Weight:
It is important that you read this before buying this item.
The manufacturers of the Venus 2000 have lost the manufacturer of the rubber liner material that goes inside of the penis receiver tubes. They are desperately searching for a replacement manufacturer and will eventually find a replacement; however, this search has so far been unsuccessful.
The Kinksters have found a temporary replacement, but it requires you buying a new Receiver. This listing is for a replacement non-Venus receiver which includes liner.
It should be noted that the receivers are not made to measure and only come in limited sizes. These sizes cover the most popular receiver sizes.
You should still fill in your measurements and we can find the nearest and best match for you.
The you will get a receiver and not a pack of liner. It will not look like the Venus 2000 receiver or liner.
Offical Venus 2000 replacement liner
Can be used for all Venus receivers, pumps and accessories that require liner material
30" of material provides multiple replacements
Please enter the liner size required :
1.62, 1.75, 1.88, 2.00, 2.12, 2.25, 2.38, 2.50, 3.00
Or enter the numbers that are on the receiver - ie 200-070-250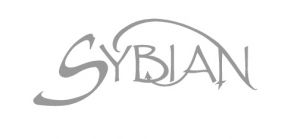 Detailed description
30" of Replacement Liner for Venus 2000 receivers, pumps, nipple massagers & penis head massagers.
30" of material, enough for multiple liner replacements.
Official Venus 2000 parts.
Please note that as we carry such a wide range of liners, not all liners may be in stock at all times. If your liner is out of stock, it usually takes between 4 and 10 working days for it to arrive with us.