Date: 30 Mar 2021
The Perfect Wax Play Session
Wax play is a pretty big thing in the BDSM world. Dripping melting wax over a naked partner's trembling body and hearing the "oooh" and "ahh" coming from their mouth as they bite their lip, trembling in anticipation for the next drop to touch their soft, tender skin.
But where do you start? Here are our top 3 products that you need for the perfect Wax Play Session:



1 – Fluidproof Sheets – Sheets Of San Francisco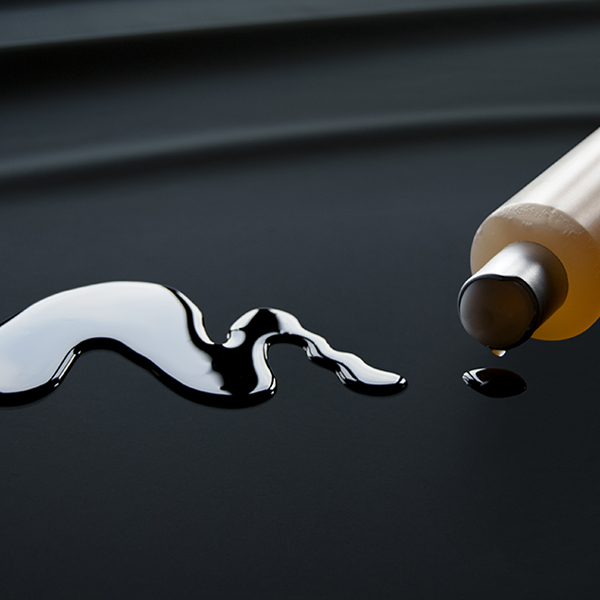 You really don't want wax dripping all over your bed sheets and onto the carpet, do you?
Protective sheets are essential to avoid unwanted wax drops and help to make clean up so much easier. Although there are a number of plastic style sheets on the market, we wouldn't suggest them for wax play as the wax tends to get stuck to them and makes a giant mess (often resulting in the need to throw the sheet away entirely).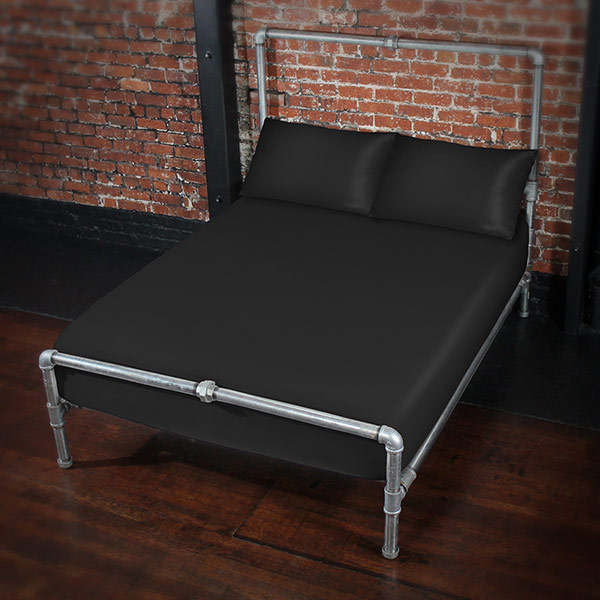 Sheets of San Francisco have invented some rather ingenious fluidproof sheets and bedding that help to contain spills and mess from damaging your furniture and upholstery. Choose from fitted bed sheets in a number of different colours and styles, or go for a flat throw (which is ideal for travelling with, by the way!), and finish it off with fluidproof pillow cases.
As well as protecting from wax play, the sheets can also prevent spillages of lube, body fluids and massage oils, making them a must have bedroom accessory. And the best part? Just bung it in the washing machine when you're done! Clean-up just got a whole lot easier.

2 – The Candles – Make Me Melt Warm Drip Candles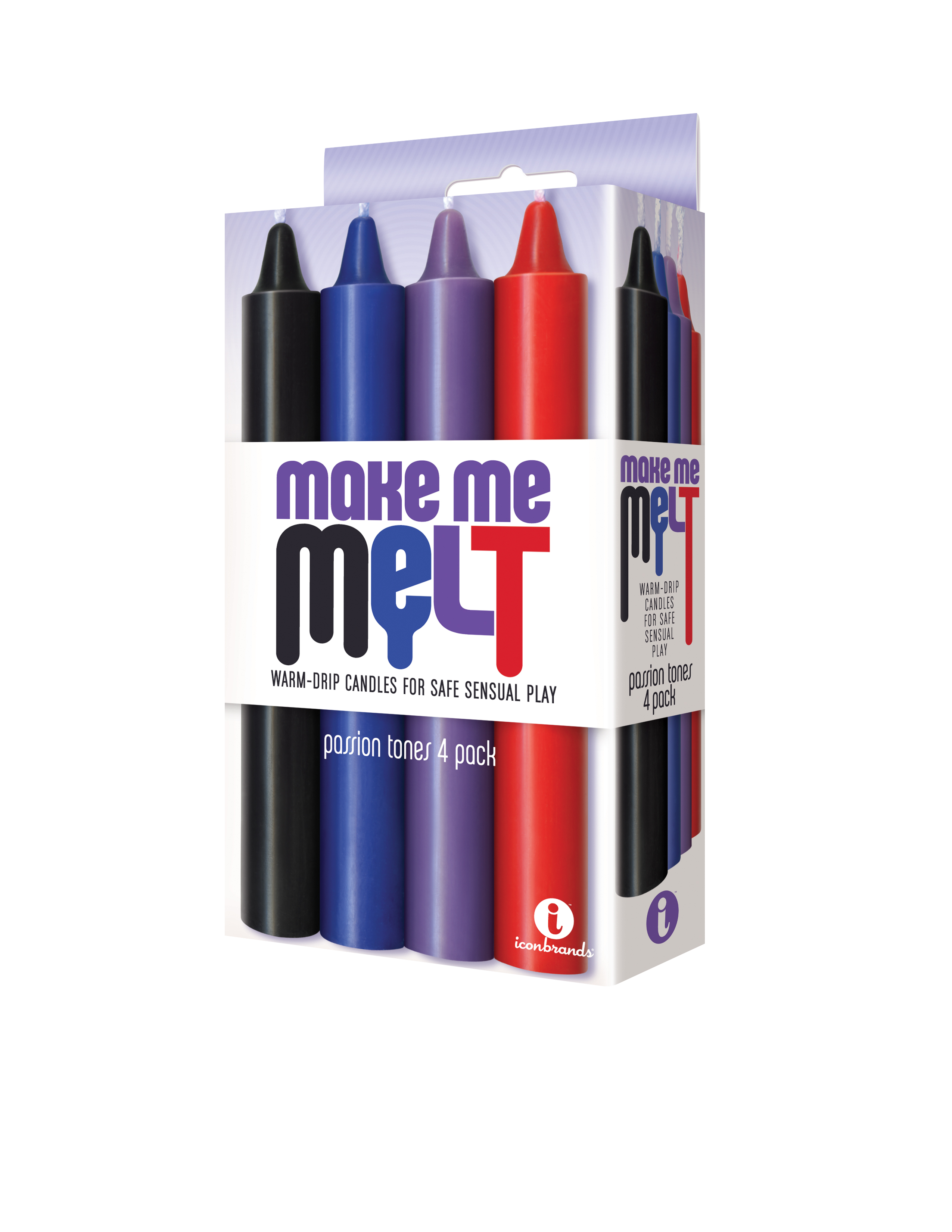 So you're protected against wax drips. Now let's take a look at the candles you'll use. Rather than using standard candles (which can actually cause burns and damage to the skin), go for ones specifically designed for wax play such as the Make Me Melt range.
These candles are designed to be warm-drip, meaning that the wax cools quicker and prevents the burning that standard candles can cause (although you'll still feel that shock when the wax hits the skin, don't you worry!)
Make Me Melt also come in various colours including Black, Red and a mixed box of Purple, Black, Red and Blue, so you can experiment with different colours. Turn your lover into a piece of art!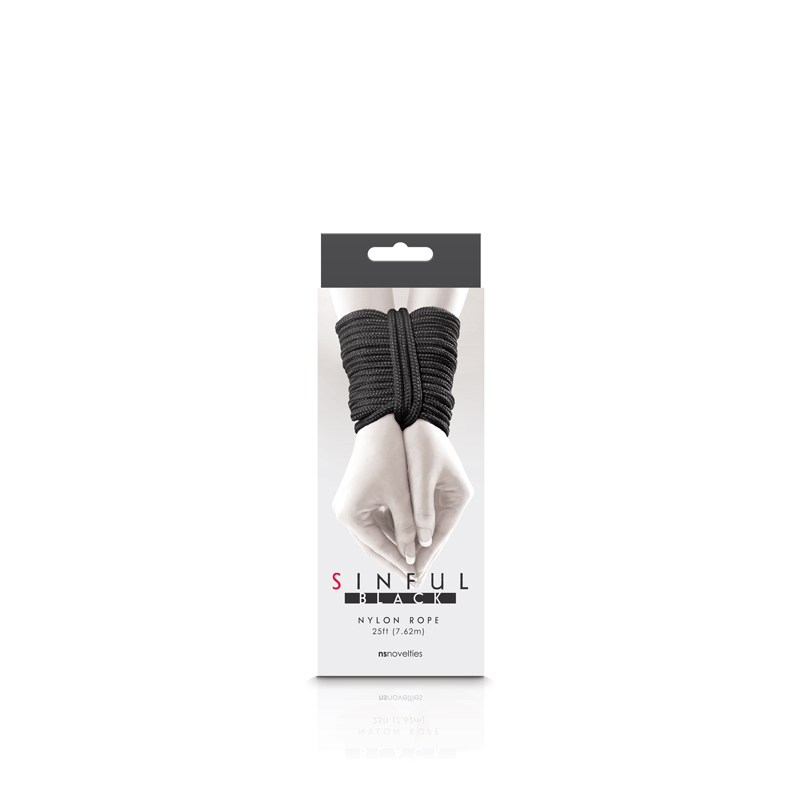 3 – The Bondage – Sinful Bondage Rope
The last thing you're going to want to use during wax play is your favourite leather restraints.
Wax and leather don't really like each other and although they'll work, getting wax droplets off leather restraints can be a nightmare, especially if the wax has seeped through small holes and metal fixings.

To avoid this, we'd go for rope every time! It may not be the most intense form of bondage restraint, but it's effective, affordable and washable! And let's face it, you're not going to be worried about dripping wax onto it.
The Sinful Bondage Rope is one of a number of different bondage ropes we offer. The 25ft of solid-braided, flexible rope is more than enough to tie your lover down and get them ready for a passionate night…
Intense? Sensual? Painful? Wax play can be all of these and so much more.
Just remember to use a safe word with your partner, communicate with them and above all, take care (after all, you are playing with fire… literally!)
Post comment