Date: 02 Aug 2023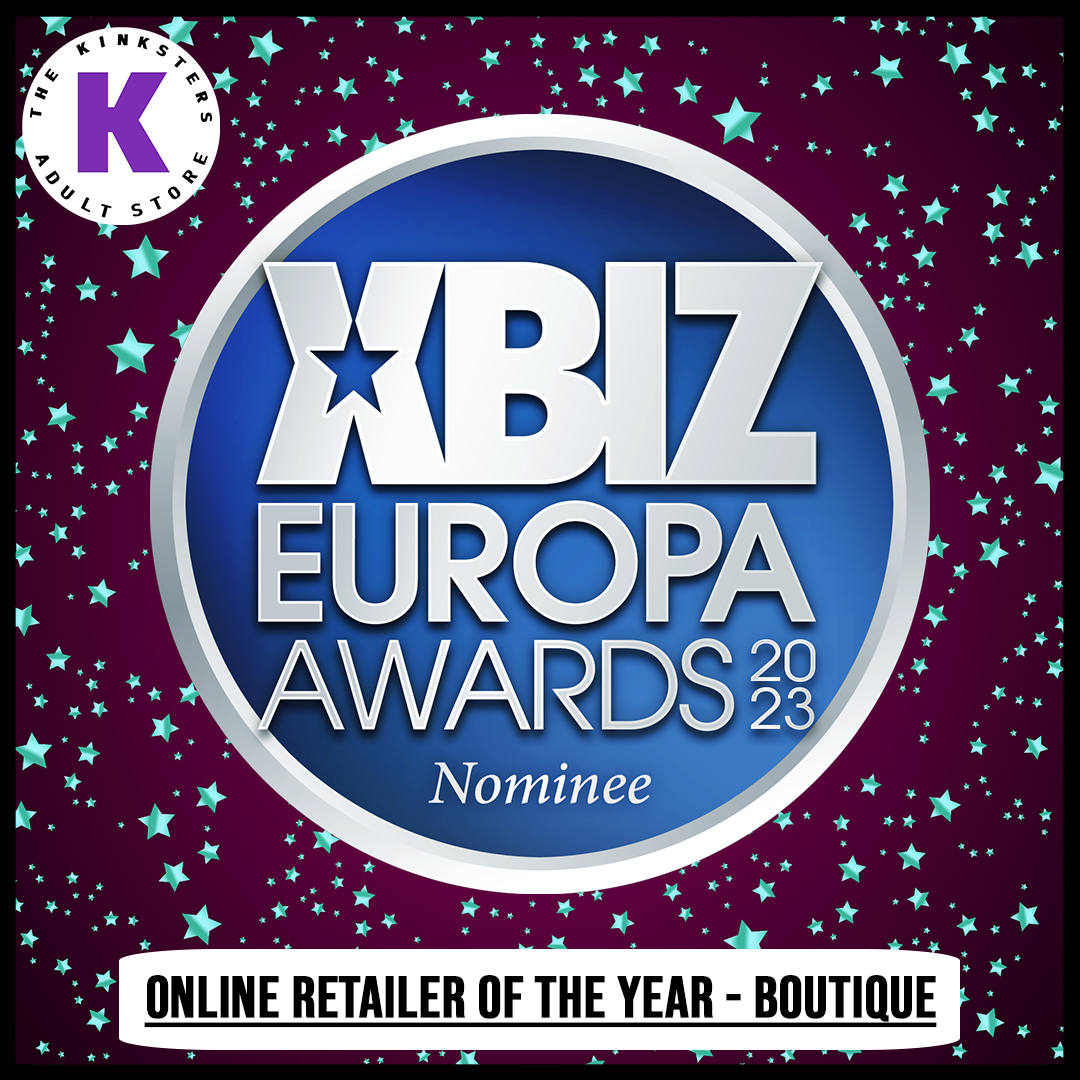 The Kinksters Nominated for the 2023 XBIZ Europa Awards
LOS ANGELES — The Kinksters has been nominated for the 2023 XBIZ Europa Awards in the category "Online Retailer of the Year - Boutique."
Nominees were selected based on nearly 2,400 pre-nomination entries submitted by members of XBIZ.net, the adult industry's go-to social network, which hosts over 25,000 industry professionals worldwide.
"We're thrilled to have been nominated again this year" said Daniel Miller, Company Director. "It's wonderful to be recognised as one of the top leading adult retailers and to know that we're providing a service that our customers love. Thank you to everyone that nominated, and we really appreciate your love and support".
The XBIZ Europa Awards, the adult industry's biggest night in Europe, is the culmination of the fall edition of XBIZ events. The annual ceremony honors excellence across a diverse range of categories spanning movie production, digital media, pleasure products, and retail.
For the complete list of nominees, click here.
For event information, click here.
XBIZ is the world leader in adult industry news and information, providing the most comprehensive coverage of the global arena via XBIZ.com and in two monthly publications — XBIZ World for the digital media market and XBIZ Premiere for the pleasure products market. In addition, XBIZ hosts a series of annual events that spotlight the latest trends and most influential figures shaping the business, culminating in the star-studded XBIZ Awards, the adult industry's biggest night. As the go-to authority for adult industry intel, XBIZ insights have been cited by The New York Times, The Wall Street Journal, CNN, Fox News, Forbes, Newsweek, MSNBC, Wired, CNET, ABC, USA Today and the Los Angeles Times, among others.
Post comment