Venus 2000 Pro Dom Pack *** Official UK Distributor ***
Code:

S101-Pro

Weight:
The Venus 2000, in our opinion, is the best 'made to measure' wanking, sucking and milking machine on the market. Made to your exact measurements is the reason that The Venus 2000 is one of the most desired bits of kit.
The Venus 2000 needs little introduction as its reputation often precedes it. Made in the USA, it's world renound for being the gold standard in masturbation & milking machines since 1993, and The Kinksters are proud to be Official Distributors.
How Does It Work ?
The Venus 2000 has a gearmotor that drives a reciprocating diaphragm. Air moves to and from the outer chamber of the Receiver by a connecting hose. The amount of air in the system, or lack of it, is adjustable and determines the stroke length. Most guys can adjust it to move the full length of their shaft. To use it, you simply put some lubricant in the Receiver and place the head of your penis to the opening. When you turn the Venus 2000 on it will suck you in. It has the velvety feel of a well lubricated partner. Venus can be set to a soft and sensual 8 strokes per minute, or you can crank it up to a ball shaking 300 strokes per minute. You decide what you want and Venus complies with your wishes.
What's included?
The Venus 2000 with Remote Control. (Includes Detachable Power Cord, Detachable Remote on 4ft Cable, 4ft Hose-Set, Air Control Box, 5.5 oz Glide Lubricant, 1/8" Allen Wrench, Spare 6.3 Amp Fuse, Warranty and Instruction Manuals).
Receiver Kit (Includes 5 Custom Receivers, Cleaning Brush, Storage Bag, and 5x 30" of Replacement Liner Material)
We have sold many many units to professional Dominatrix's over the years and best combination of reciever sizes we can provide for you are included in this pack.
We have HUNDREDS of possible size configurations for the Venus parts; this set has seemed to work out well so far
We do suggest adding the Home Assembly tool to your order.
If you have measurements, say for that special regular customer, please supply them in "NOTES" and we can make this a more "Custom" Dom Pack.


UK & EU Customers
Buying within the UK & EU, the price also includes:
All Import shipping costs, Import Duties, VAT, Courier Import Fees (usually in excess of $460) and either a UK or EU Power Cord. (All you pay is the price below and a delivery charge quoted at checkout before you commit to buy)
Also, no custom declarations on your parcel.
Customers outside of the EU
Please contact us via our contact form for a price. (Click "Contact Us" at the bottom of the homepage.)
Delivery
Typically machines will take between 2 to 3 working days (Monday to Friday) to be delivered.
**NEW IN** Venus Textured Receiver Liner Sleeves are now available. Let the nubbed liner sleev add to your sensation. Remember to add this as an option. One size fits all receivers.
PENIS PUMP ATTACHMENTS are also available. Please select below if you would like to add one to your order. These are made to measure and we use the measurements you supply for the Receiver Unit for these.
NIPPLE MASSAGERS are also available, they come in a pair. Please select option below. (NOTE: You will need additional pipe and a 'T' connector if you wish to use these at the same time as using the receiver unit.)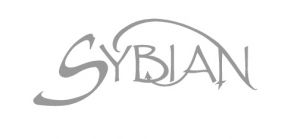 Place an order for £35.00 or more to get
FREE STANDARD UK DELIVERY! (Excludes sale items)
Detailed description
Durably built for a lifetime of use.
Adjustable stroke length.
Variable stroke speed from 8 to 300 strokes per minute.
Portable, lightweight, compact and quiet.
Operates on standard electricity (115V or 230V).
Custom built attachments for perfect pleasure.
Produces incredible orgasms.
Can be used with or without a partner.
Can climax without erection.
Use in any position: up, down or sideways.
Easy to set-up, use, clean and put away.
Minimal maintenance required.
Manufactured in the USA.
Can be used to train yourself against premature ejaculation.
Regular use can maintain penile health.
Warranty
The Venus 2000 has a two-year limited warranty on the power unit, air control box and remote control.
Under normal conditions, it should last for years without any problems.
Physical damage is not covered.
All Venus 2000 attachments are warranted to be free of defects when shipped.
Should you encounter a problem with your V2000 we will be happy to work with you to resolve any issues.